As The Voice of 9-1-1™, NENA is on the forefront of all emergency communications issues. The association serves its members and the greater public safety community as the only professional organization solely focused on 9-1-1 policy, technology, operations, and education issues. With more than 9,000 members in 48 chapters across the United States and around the globe, NENA promotes the implementation and awareness of 9-1-1, as well as international three-digit emergency communications systems.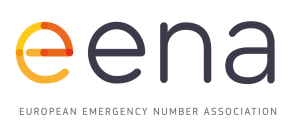 EENA, the European Emergency Number Association, is a Brussels-based NGO set up in 1999 dedicated to promoting high-quality emergency services reached by the number 112 throughout the EU. EENA serves as a discussion platform for emergency services, public authorities, decision makers, researchers, associations and solution providers with a view to improving the emergency response in accordance with citizens' requirements. EENA is also promoting the establishment of an efficient system for alerting citizens about imminent or developing emergencies.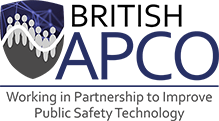 Launched in June 1993 as the British Association of Public Safety Communications Officials, British APCO, also known as BAPCO, is now acknowledged as the leading UK based Association for all professionals using or developing Public Safety technology.
British APCO is a growing community with extensive knowledge in Public Safety technology as a result of our members' use and delivery of real life public safety solutions. We are an independent, user led, not for profit association working to improve emergency services and public safety communications and information technology for everybody's benefit.

The Association of Public-Safety Communications Officials, Canada, Inc. is a voluntary, not-for-profit organization dedicated to the enhancement of public safety communications. It serves the people who supply, install and operate the Emergency Communications Systems used around the Country from coast to coast to coast. Members come from every type of public safety organization in the country, including 9-1-1, police, fire and emergency medical services as well as emergency management, disaster planning and federal search and rescue personnel.